On the way back from another successful bass fishing trip to the Natal Midlands we stayed over at Mountain Rest near Memel. It's a private venue with a decent-sized dam containing tons of bass. And the surroundings are spectacular.
Fishing
We knew the dam would be good when we arrived, it had lots of structure around and the water was crystal clear. Most of the bank wasn't all that accessible but that wasn't a problem, we just got the inflatable rigged up and started exploring the whole dam.
Straightaway the fishing was excellent. Mostly small bass but we were catching them at will which was a lot of fun.
We ended up with over 70 bass for one day and probably over 120 for the weekend. Lots of fun but the big boys ignored us again. There are bigger bass in the dam, apparently a 3kg has been caught in the past but we were not that lucky this time.
Accommodation
The cottage you stay in is an open-plan setup, with the kitchen, bedroom etc. in one room and a separate bathroom with a shower. There is a fireplace in the middle for those cold nights.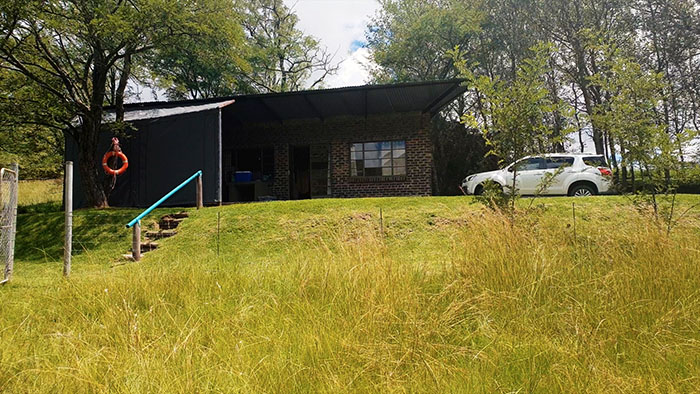 Just outside the front door, there is a large patio area with a built-in braai etc. From this patio, you can chill and view the whole dam and the impressive mountain towering over the scene. It's a beautiful site and obviously the source of the name.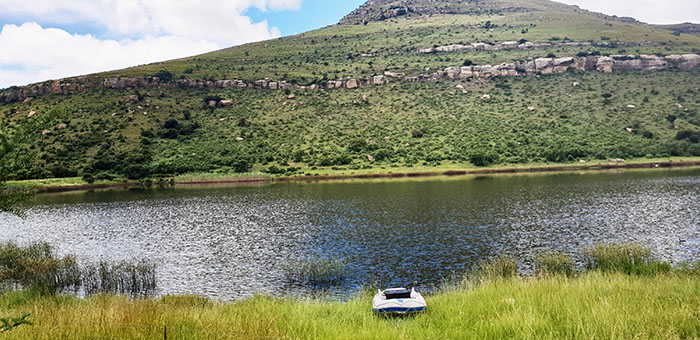 We were also treated to a full moon which snuck over the top of the mountain each night and gradually lit up the scene. This is the only photo we have and doesn't do it justice at all…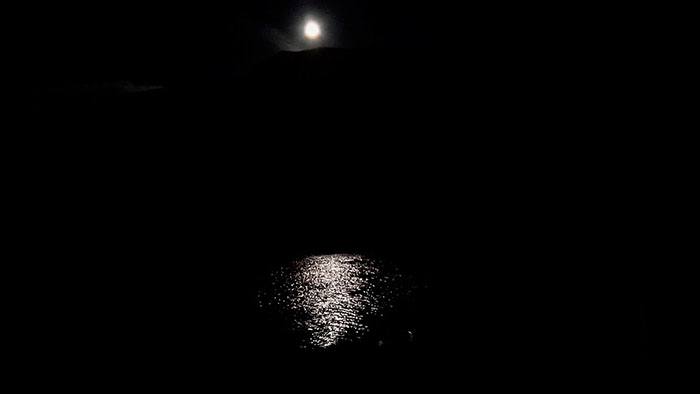 And finally here's a map of all the locations mentioned in this post.
Summary
As a relatively unknown venue, Mountain Rest really surprised us. We had great fun catching dozens of bass and the surroundings were spectacular. We enjoyed our stay immensely and will return if we were ever fishing in the area again in future.
(2 days)
bass x10 (medium)
bass x110 (small)