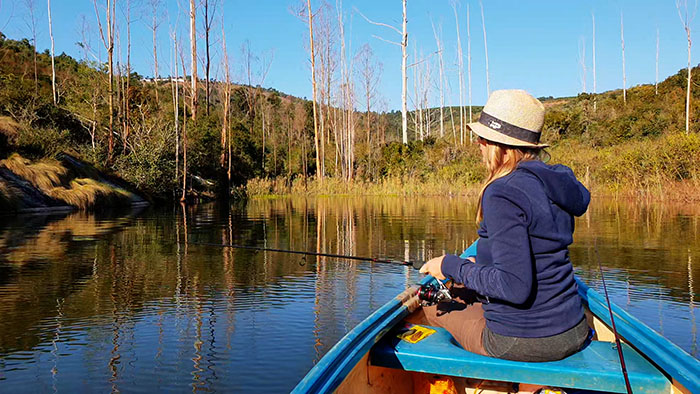 As a change of scenery, we headed to Mpumalanga for our winter fishing trip. We planned to visit a few dams in the area and first up was a dam that was recommended by many of our friends, the beautiful Da Gama Dam. We had two days to explore the dam and see if we could catch some fish.
Fishing
Da Gama is renowned for its awesome bass fishing but it also has a healthy population of barbel and even eel. Surprisingly there are no carp apparently, which is strange since there are huge carp at Klipkoppie Dam just up the road. We were primarily targeting bass but we were going to try for barbel at night.
Before traveling there we were informed that some crocodiles entered the dam during a flood a few months before, so we didn't bother bringing our little inflatable. But on arrival, this seemed to be a rumour only, we saw other people fishing from small kayaks. Luckily our host Loli was gracious enough to organize a canoe, complete with trolling motor, for us to use.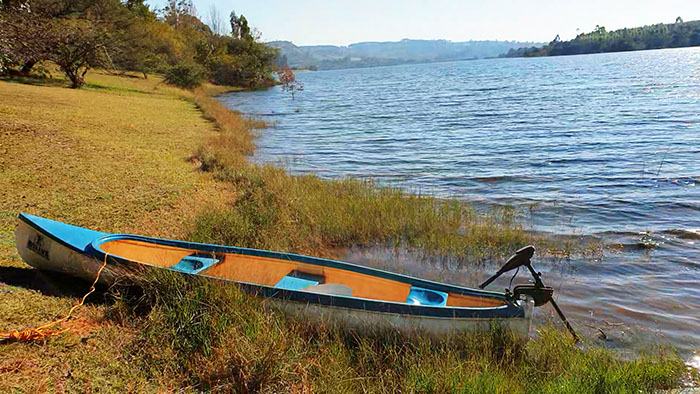 The canoe was vital in the end. We managed to explore most of the dam and caught lots of bass along the way.
At night we had the rods out to catch a barbel or eel, but no luck at all. They were clearly not interested in chicken hearts or livers.
But the bass fishing throughout the day was excellent so we were still very happy. Here's a look at where we had the most success.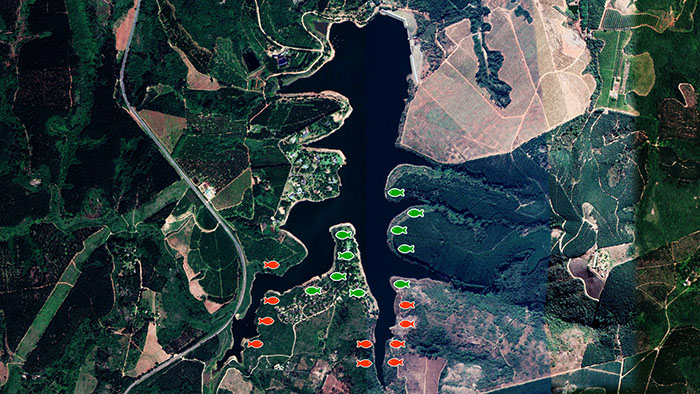 Accommodation
Note: it looks like this establishment has stopped offering accommodation 🙁
We stayed at Bushbuck\Bushbaby Suite right next door to Hulala Lakeside Lodge (which is also currently closed). Our host Loli made us feel very welcome and she is a fountain of knowledge of the area and its rich history having grown up there herself.
Our room was perfect and spacious with a deck just outside the door with a stunning view of the dam and the grounds. It's probably the best possible spot in the part of the dam if you are interested in fishing. You can just walk down to the jetty and start casting.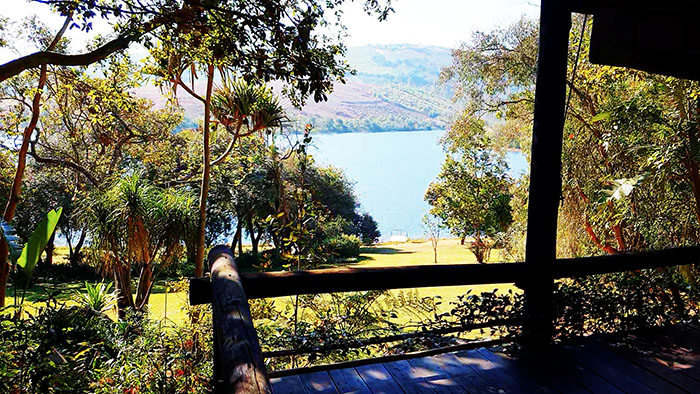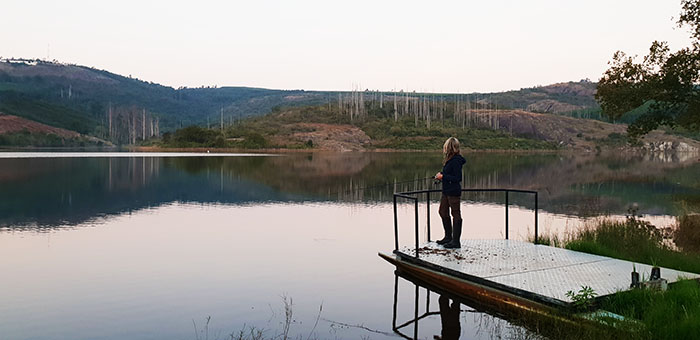 It's not self-catering, we were on a B&B basis but Loli is a former chef so our dinners and breakfast were divine. Each night she also put out some food for her forest friends to come and enjoy. She has a family of bushbabies she feeds but there is also a genet which is an extremely shy animal and quite a privilege to see up close. We missed the bushbuck this time around which also arrives every day for a snack.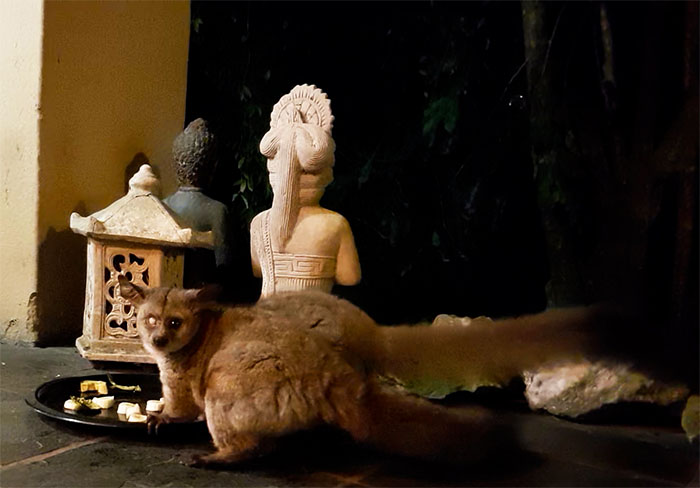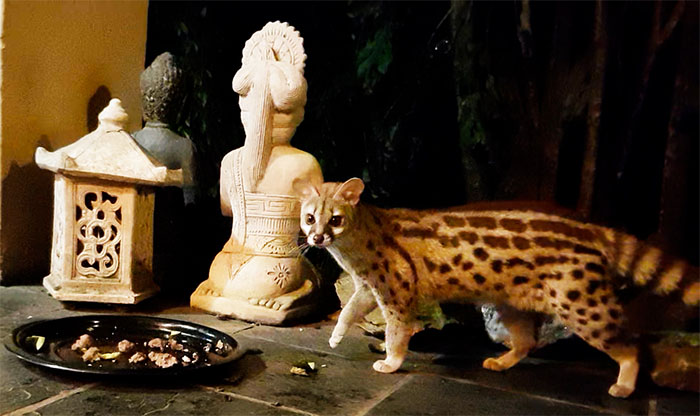 Summary
Overall we had a great time at Da Gama Dam. We heard nice things and it certainly didn't disappoint. It's one of the cleanest dams we've ever been to and in parts, it looked like we were fishing in a forest lake somewhere in Europe. The fishing was fantastic too, we caught lots of bass. No barbel or eel but it was probably too cold for them already. And our accommodation was ideal, we'll definitely stay there again for our next trip to Da Gama.
(2 days)
bass x30 (small)
bass x2 (medium)
The bass seemed to love any flukes (junebug, watermelon red) but we also caught quite a few on small diving crank baits.