The second leg of our Mpumalanga trip took us to Klipkoppie Dam near White River. We only had a day to spend there and we were hoping to catch a few carp and maybe even a bass or two. But Klipkoppie had other ideas…
Fishing
The first thing you notice is that it's a stunning place, another scenic venue in our beautiful country. We didn't really know where to go but we turned right immediately after the dam wall (past the yacht club) and followed the road down to the water. Here we found very well maintained, clean, dedicated fishing spots.
It looked super promising so we got the carp rods out in a hurry and with truckloads of optimism we waited for the first monster to bite…
But it wasn't to be. The inconsistent cold weather was again not in our favor, and later we found out that Klipkoppie is actually not an easy venue for carp, you need lots of time, which we didn't have. We also tried for bass on the sides but no takers.
So we painstakingly packed up and went looking for more spots that had bass potential. Just down the road, we stumbled upon one of the nicest spots we've ever seen.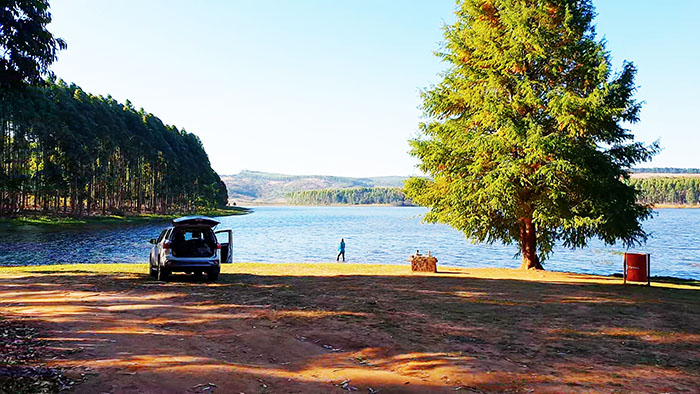 But even here there were no bass on offer, so we decided to take some artsy photos instead.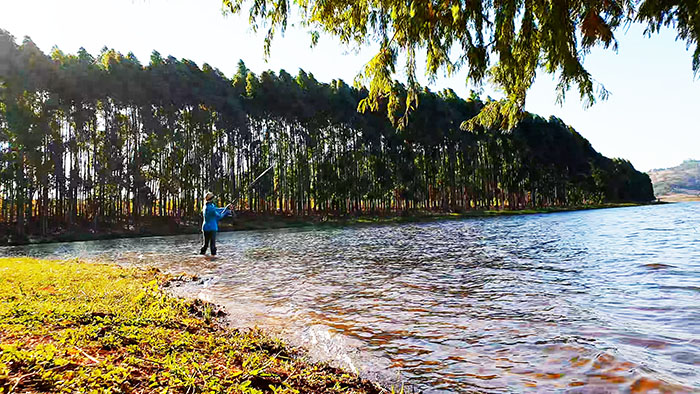 Before we left we also gave the dam wall a shot but no cigar…
Just for interest sake, we paid R140 for the day at Klipkoppie (Klipkopje) dam, that's R50 per person and R40 per vehicle.
And here's a look at the spots we tried out.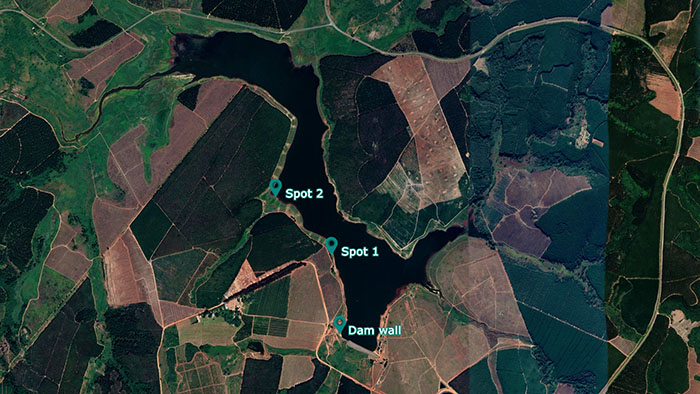 Accommodation
We were staying very near to the dam at Klipkopje Guest House. It's located in an aero-eco estate and the house you stay in was perfect for us. Spacious and clean, with an outside gas braai and veranda with a view over the whole estate. Our host Linda was also very warm and accommodating, and gave us a rundown of the rich history of the place. It's probably the best possible place you can stay at near to Klipkoppie Dam.
But an even bigger advantage was the fact that the estate has its own dam where you can fish. This was a major plus for us and we headed straight there after we blanked at Klipkoppie that afternoon. It boasts bass and barbel, and here finally we caught our first fish of the day.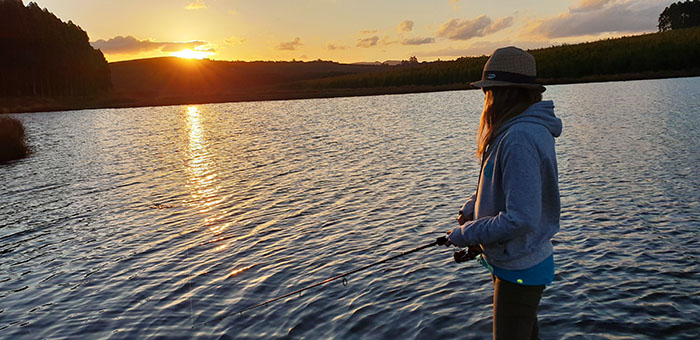 Here's a map of where Klipkopje Guest House is in relation to Klipkoppie Dam. As well as another photo of the dam in the estate.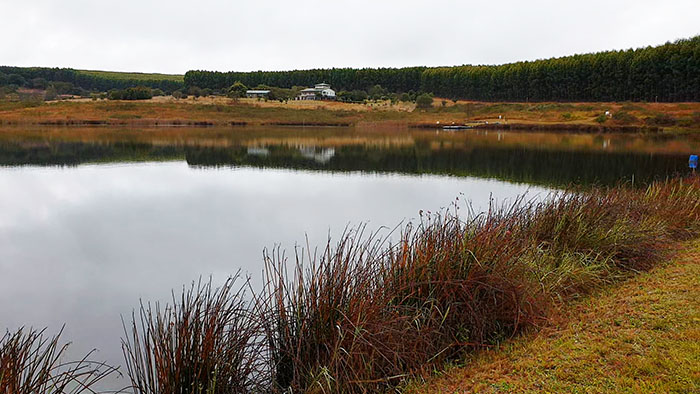 Summary
Kipkoppie Dam wasn't good to us in terms of fishing but we are very happy to have seen another stunning location in Mpumalanga. We picked the wrong time of year but hopefully in summer when we return the carp will be friendlier. We did however have an awesome stay at Klipkopje Guest House and we'll definitely stay there again in future.