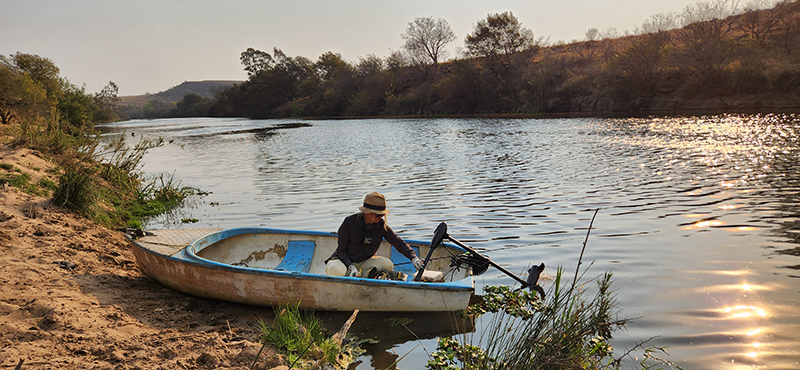 Recently we've been seeing a lot of bass being caught in the Olifants River on both sides of Loskop Dam. Neither of us have ever caught a bass in a river before, so we did some research and found two promising areas just north of Witbank that offer bass fishing. So off we went down the N4 to tick yet another fishing box.
---
Fishing
The first area was around Presidentsrus. This serene valley is home to the popular Olifants River Lodge, but we stayed across the river in a private cabin. There are two stretches of water here, each of about 900m where there are some really big bass cruising around. Launching the inflatable wasn't easy but it was all worth it once we got into the water and started drifting down the tranquil river.
We struggled initially, but we eventually figured out they were favouring the darker plastics, which was surprising since the water was very clear. As usual weightless flukes got smashed and smaller worms also proved very popular. In the end we had a very successful day and a half with the biggest being around 2.5kg, which Martin caught on a fluke.
Most of our success was in the stretch of the river behind Presidentsrus. The part of the river that is shared with Olifants River Lodge wasn't as lucrative and we only caught one fish there. But we did see a few monsters swimming around, they just weren't interested.
---
The next day it was further south to a longer stretch of water on a private farm in the area. They call themselves JB1 Fishing and we were greeted by Fanie who took us down to where we could launch.
The fishing here was more of the same, and although the sizes were a lot smaller, we did catch a lot more. With the water less clear black flukes were even more popular, with junebug also doing a lot of damage.
There are a few gullies here that you can explore but they are all quite long and we only had enough time to fish in one of them (which was about 1.5kms long). Next time we'll try to arrive earlier and hopefully get to see more of the area.
We were also lucky enough to be invited to make a few casts on the small farm dam, where we caught one of the biggest bass of the weekend. A perfect end to our Olifants River adventure.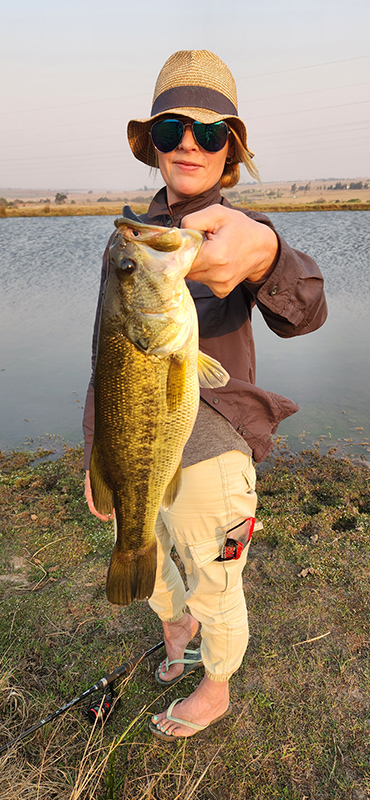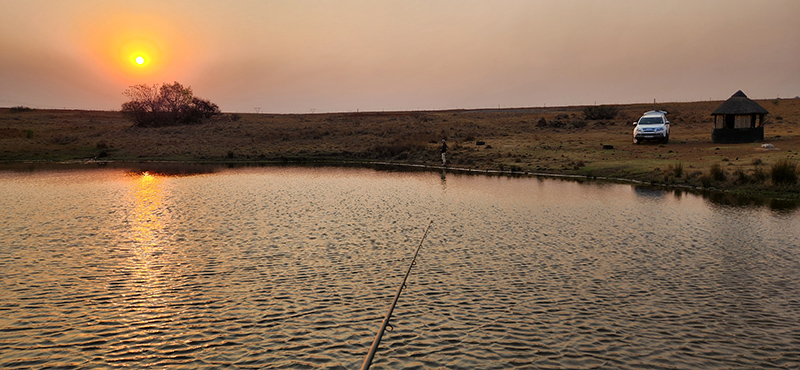 ---
Accommodation
In Presidentsrus we stayed at a place called Cabin at Elephants River. It's a lovely well-appointed cabin perfect for a romantic getaway. Inside you have everything you need in an open-plan layout. There is also a large TV with lots of viewing options, and very importantly fast wifi.
Outside the cabin there is a porch overlooking the bush and river with a braai and even an outside jacuzzi. Also on the premises is another boma-style braai, and also a lovely pool and deck.
Here's a look around…
The cabin borders the river and has a private jetty from where you can fish or launch, or maybe just sit with a glass of wine and watch the sunset.
We also found the local watering hole which is called The Upperdeck. We had a fantastic time watching the rugby and meeting some of the very friendly local residents. It's within walking distance from the cabin and they also offer accommodation.
JB1 Fishing also has accommodation options but we were only there for the day.
---
Summary
So, our first river bass fishing experience was a very successful and enjoyable one. We were pleasantly surprised by the size and abundance of fish in these parts. We hope to return soon, and also maybe head further north to the river areas above Loskop Dam…
The bass were really partial to black or junebug flukes, even in the clearer parts of the river. Small stumpy worms also worked very well.
What worked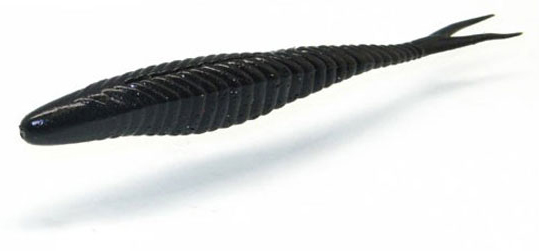 (2 days)
bass x3 (big)
bass x15 (small)