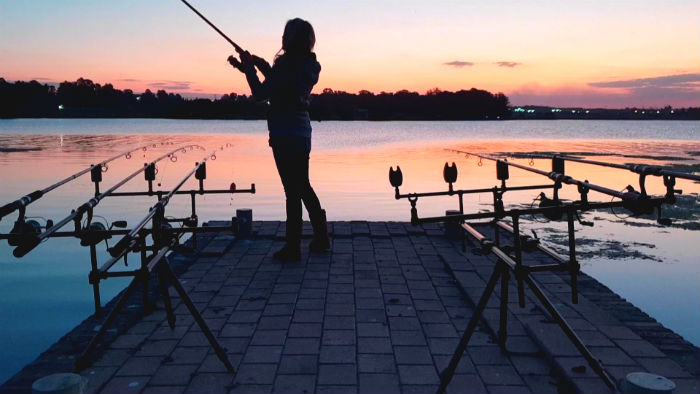 We had another very successful trip to Witbank Dam recently. Even though the bass were a bit shy we caught loads of decent carp. Here's a quick summary.
Fishing
Based on our previous trip we were hoping to do some serious bass fishing, especially since it was late October. But for some reason, the bass were missing on this specific weekend. We didn't get a single bite, so we decided to try for carp. Which turned out to be very successful.
We started off by creating a feeding area ("voerplek") about 80m in front of our lines consisting of a bucket of mielies and a bucket of particle mix. As expected this didn't really yield any results at first, it only really kicked in the next day. In a big way.
Early on we were catching smaller carp but then we started consistently getting screaming runs as bigger fish found the food. It was as much fun as I've ever had catching carp, they weren't monsters but they really gave a good fight. Here are some of them…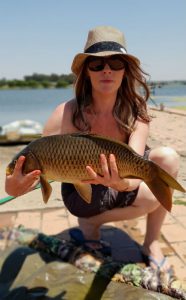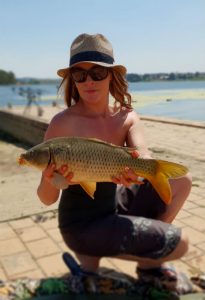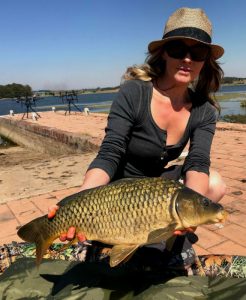 Unfortunately, we lost quite a few in the thick grass that has built up over winter, despite taking the boat every time to safely retrieve the fish.
Our friend Edwin made a guest appearance. He was slightly less successful than us but he ended up with the biggest carp of the weekend. A nice healthy 5kg common carp.
Martin meanwhile kept trying for bass and was finally rewarded with a decent one on the last morning. He promptly declared that the bass are back and set off on the boat to catch a few dozen. He returned after an hour, having caught only one more, very depressed. At least he got this one.
Accommodation
We again stayed at a friends house in the Golden Mile Estate which is a beautiful place. I can't think of many fishing spots where you can safely fish while zebras and eland come down to drink water next to you. Unfortunately the only place we could find that offers accommodation inside the estate is called Elephant Hide Away.
This was also the Currie Cup final weekend and we ended up watching the game at a place we haven't been to before called Stringfellows. The road to get there was not super easy but you're supposed to get there by boat anyway. Nice people, great atmosphere and you can fish for bass while you're there!
Here's a map of Witbank Dam highlighting the places we've been to or know of so far. We'll be updating it as we explore more areas.
Summary
So yet another very enjoyable weekend at Witbank Dam. It continues to surprise us, even when the bass are hiding the carp will keep you very busy.
Carp: We caught most of our carp on bunspice mielies. Sweetcorn was also very popular. Other flavours that worked well included banana and almond. The usual suspects.
Bass: The lonely two bass were both caught on a green pumpkin junior fluke
(2 days)
carp x8 (small\medium)
carp x10 (large)
bass x2 (medium)