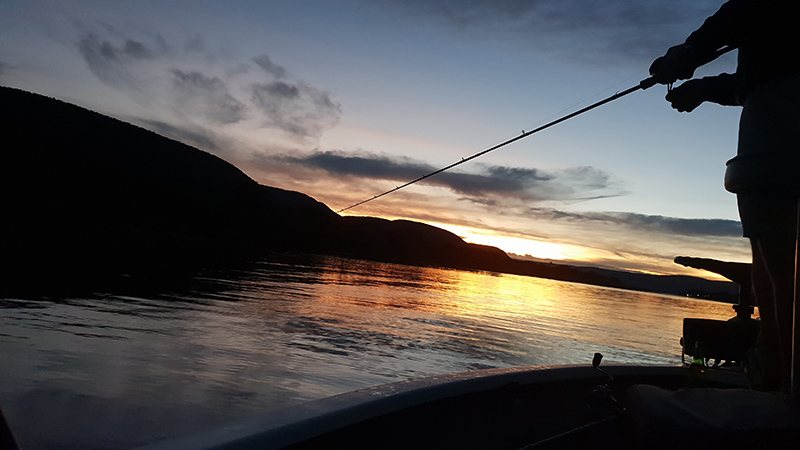 Loskop Dam has been on our bucket list for a very long time but has always been just out of reach. We didn't have a boat, and the accommodation was a bit too expensive for the two of us. But recently our boat situation changed and we also discovered Marulani, which meant we had no excuses anymore. So off we went to see for ourselves why everyone loves this place so much.
Fishing
The fishing turned out to be bitter-sweet. We were there to catch a few monster bass at the home of the national record (7.192kg), but unfortunately we were well and truly humbled in terms of bass. After spending two whole days on the water we only had one bite to show for our troubles. No matter what we tried they were simply not interested.
Loskop Dam is also known as "the dam of a thousand casts" and we definitely found out why. However we still we had a great time exploring some of the nooks and crannies of this beautiful place.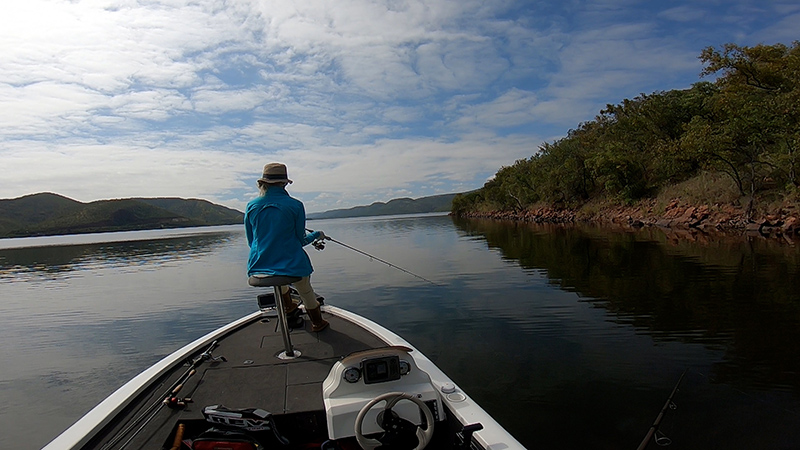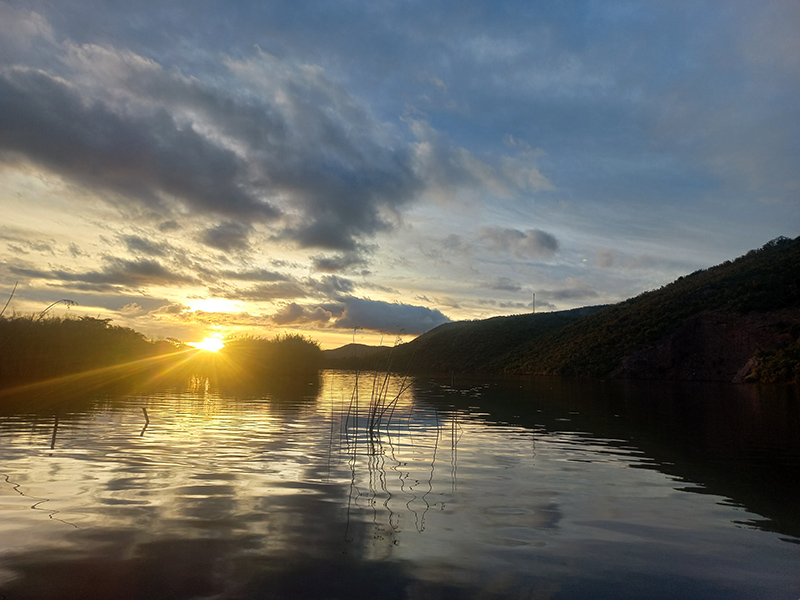 In desperation, we switched to trying for carp from the side, and this is where our weekend turned around. We caught a few small carp, but much more importantly we also caught a brand new species for us, the red-nose mudfish. They are called V8s for a reason, and we had so much fun fighting them on our bass rods. They are super strong and take off like a rocket. More than once we had to dive to save our rods.
They were biting on conventional carp bait like floaties and mielies, especially sweeter flavours like banana and quatro. We caught quite a few in a short space of time which completely made up for the bass fishing disaster. Here's just a few…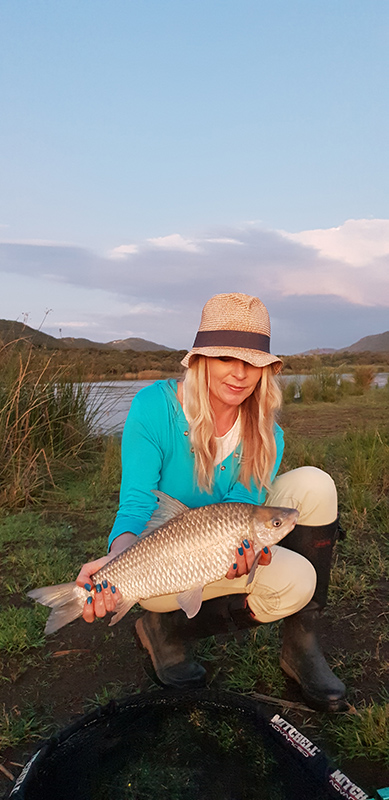 Along with that excitement we also managed to catch a few different species of kurper from the side using small baits. There are schools of them everywhere and that could be another reason why the bass were not interested, they just have so much food around.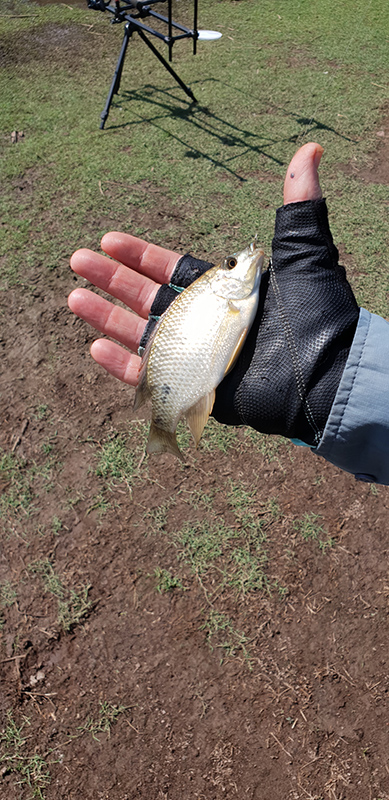 So it took a few days but we realized that Loskop has a lot more to offer than just bass, and we completely forgot about breaking our pbs. We'll be back soon to target barbel and the elusive makriel…
Accommodation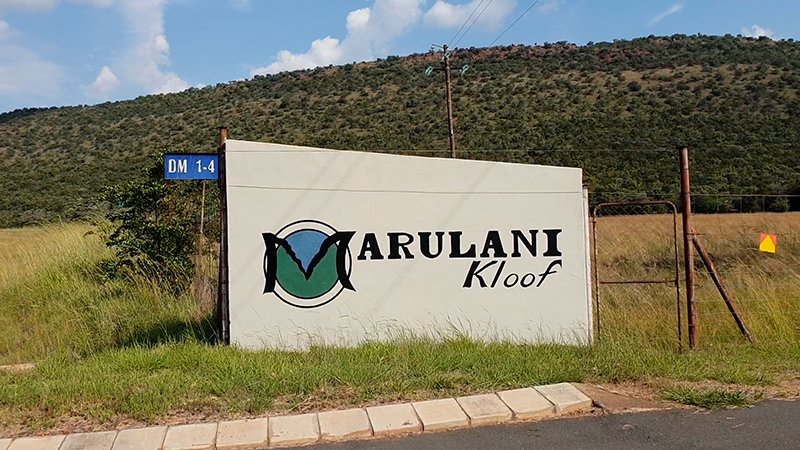 One of the reasons we haven't been able to go to Loskop Dam until now was basically because Forever Resorts was just a bit too expensive for the two of us. But we found a new place called Marulani Kloof Lodge which suited us perfectly.
They have a multitude of affordable chalets in a spacious, secure area, not far off the main road. Our chalet had two rooms on either side of a kitchen \ lounge area containing all the basics including fridge, microwave, kettle, cutlery, etc. The rooms were quite big, each with a big bed and own en-suite bathroom.
None of the units are near the water, so fishing at night isn't really an option. But we enjoyed sitting at the braai in front of our chalet, each night, chatting about the day's failure 🙂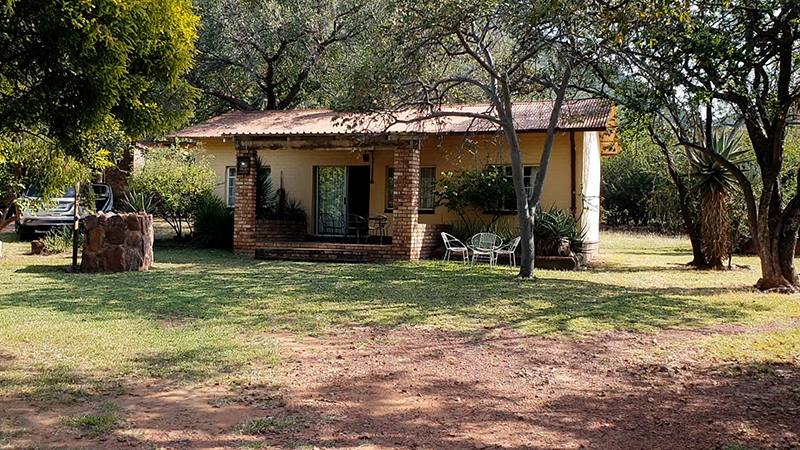 Marulani also has a large open area next to the water which is perfectly suited for bank angling. It's not far from the chalets and this is where we spent a lot of time catching mudfish and kurper in the end.
They also have a very big and comfortable boat launch which is not too far down a scenic road.
So despite the fact that we couldn't fish at night we will definitely be returning to Marulani when we visit Loskop Dam in the summer. It ticks all our boxes, the owners are very nice, and there is even a nice pub \ restaurant just outside the gate.
p.s. They also sell some essentials including ice and wood.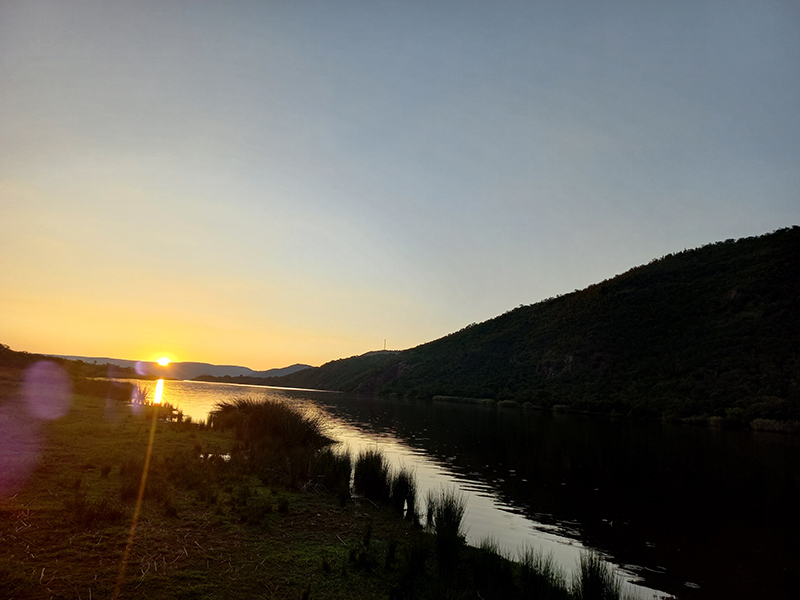 Summary
We came to Loskop Dam to catch a monster bass but we quickly realised it has a lot more to offer, and bass actually became an afterthought. It's a stunning part of our country and when we return soon we'll be better prepared to target the abundance of species it offers.
Don't get stuck on one species (like bass), come prepared with gear to target all the options this place offers…
(2 days)
red-nose mudfish x8 (medium)
kurper x15 (tiny)