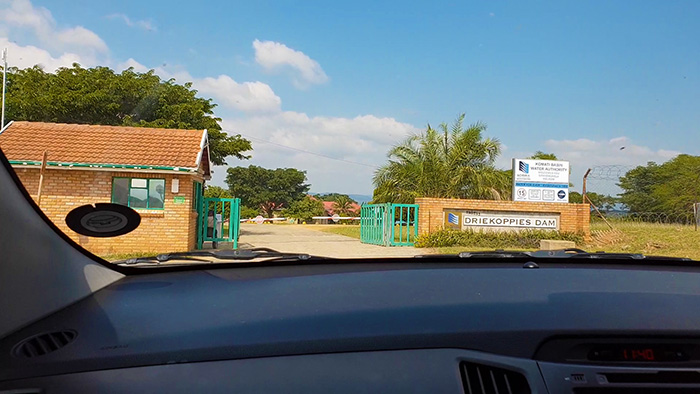 Not too long ago we were travelling through Mpumalanga and decided to visit Driekoppies Dam since we were in the area. We heard that the bass fishing over there was pretty good so naturally, we had to take the chance. Unfortunately, it soon became clear that you probably need a boat to have any chance of catching a decent fish.
Fishing
After entering the gate we got slightly lost and ended up on the dam wall which prompted the guard at the gate to come and rescue us and point us in the right direction.
We eventually found a secluded spot that looked like it had fishing potential. It was at the most northern point of the "fishing area" and there were some grass and structure around which looked promising. It didn't take us long to start catching lots of baby bass.
Despite trying a few more spots along the shore we kept catching small bass. This was fun but we were after bigger ones and they were not in this area. So we left after a very enjoyable, serene afternoon.
For interest sake, the baits that really worked well for us among the grass were small flukes of any color.
Summary
Looks like a very nice place with lots of potential. The bass are healthy and the water crystal clear (where we were). But you will need a boat to truly experience it.