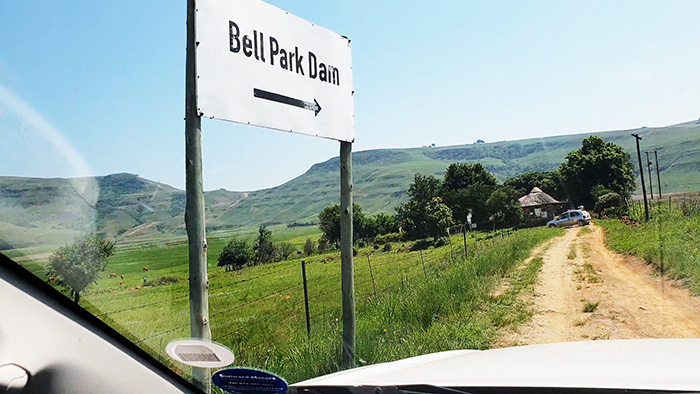 To start off our November Natal Midlands fishing trip we decided to try out Bell Park Dam which we found by chance while searching for fishing spots near Winterton. It's in the Champagne Castle area of the Drakensberg and not very well-known but we read some recent fishing reports and it sounded good so that's where we headed.
Fishing
On arrival, it was clear that the dam level was pretty low (like many other dams in Natal) but we were surprised at how scenic and clean the dam and surrounding area was.
We got our boat rigged up headed to the opposite side from the public area where it looked like there was more structure and where we were told the bass were hanging out. During this session we caught a few smaller bass but nothing massive.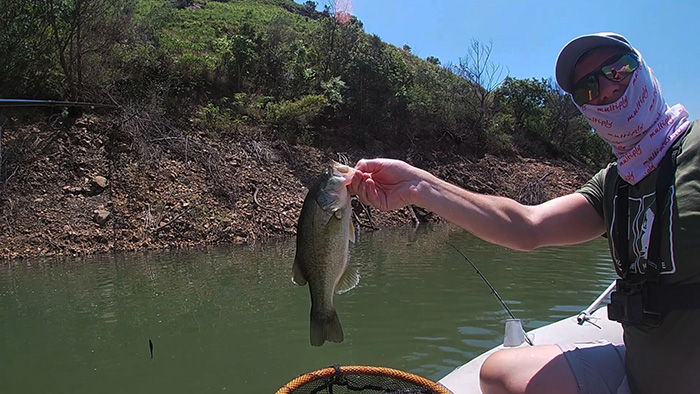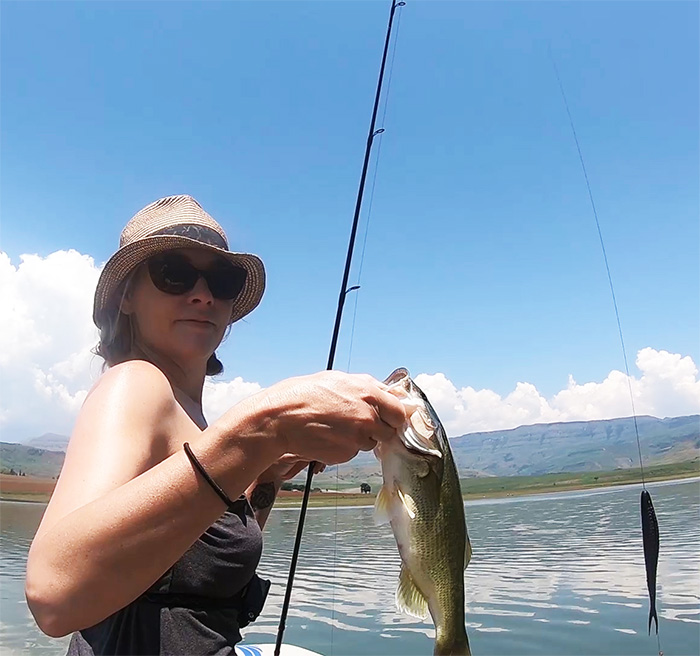 In most cases our usual dark flukes worked well but we also got a few bites on watermelon red craws.
We also tried for carp while back at our spot for lunch. This was once again a complete fail, we didn't even get a bite even though the dam is supposed to be filled with carp and Natal yellows. However during this time we saw lots of activity in the shallows and it was obvious it was small bass chasing what looked like schools of small kurper. So we tried to catch them with small flukes which worked like a charm and ended up being a lot of fun.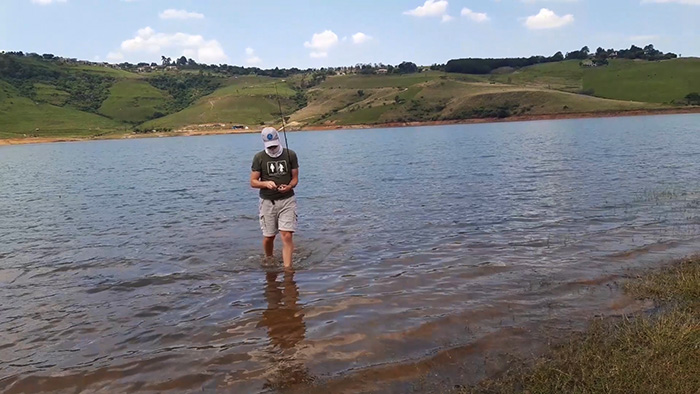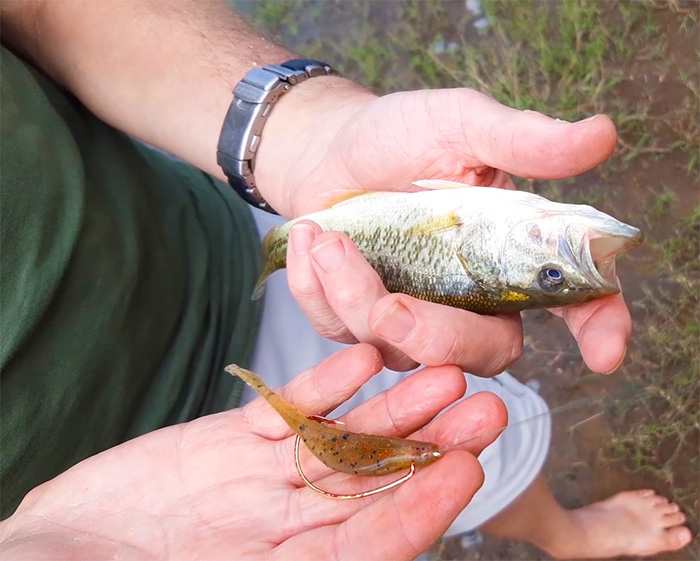 Our afternoon session was cut short with the weather getting really threatening from the Drakensberg side so we headed home after a very enjoyable day at Bell Park Dam. We didn't catch as many as we would have liked but we had a great day in this stunning location.
And in case you were wondering even though there are signs warning of crocs, it hasn't been seen in ten years. There were even residents from Cayley Mountain Lodge swimming across the dam to our side so it's very safe 🙂
Accommodation
We actually stayed at a place not too far from Bell Park Dam called Shiriba. It has it's own bass dam and surprisingly we actually caught a lot more fish here, especially on anything topwater.
We stayed in the Honey Stone cottage and it has it's own little jetty that goes out over the dam, great for bird lovers but also great for us to fish from.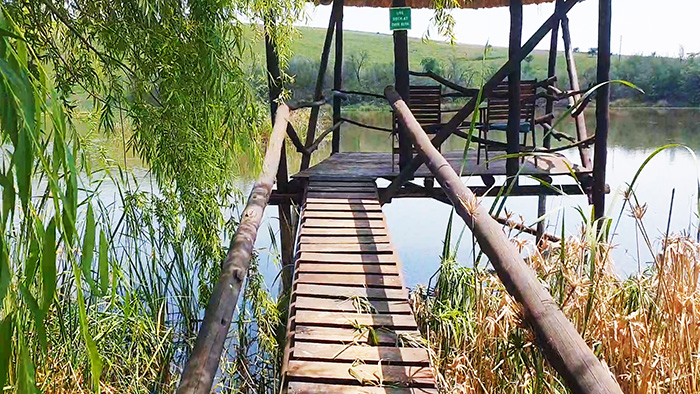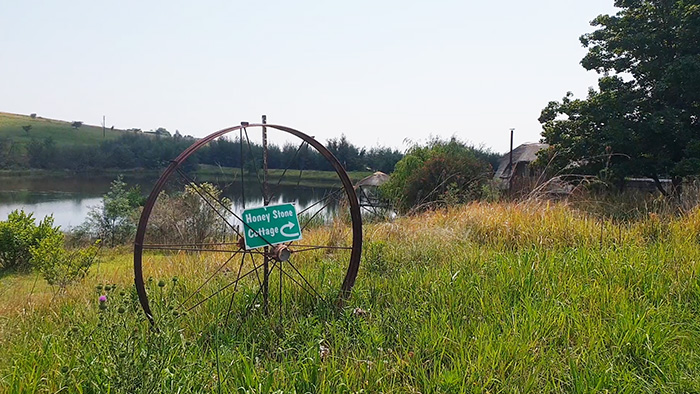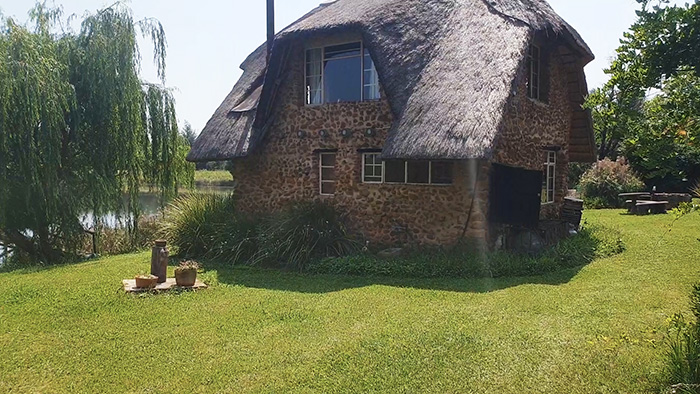 It was pretty awesome fishing at a place like this while watching the sun set over the Drakensberg in the distance…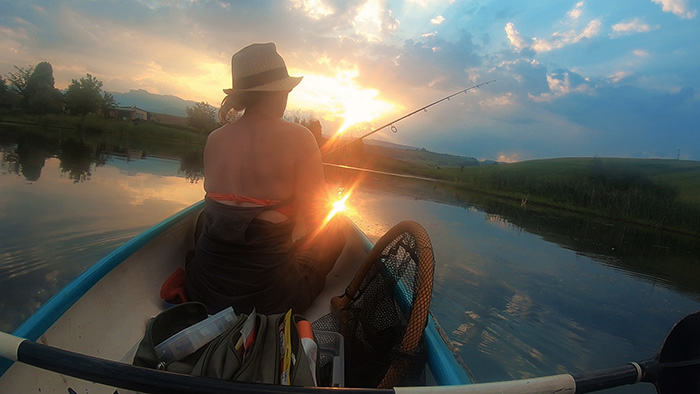 Summary
Another great fishing spot which was a joy to explore, we truly live in a beautiful country with countless hidden gems. Our stay at Shiriba was also very enjoyable, next time we'll probably spend more time here…
(2 days)
bass x20 (small)