Another fantastic day visit to Boskop Dam near Potchefstroom. This time we caught a dozen or more decent bass and one or two big ones. Surprisingly they were biting on topwater frogs in the middle of the day but we were not complaining.
Fishing
As usual we launched from the very popular TangleWood Nature Estate. It was understandably very busy for this time of year and there was quite a festive early morning buzz in the campsite. But we were here to catch bass and we got going as soon as possible.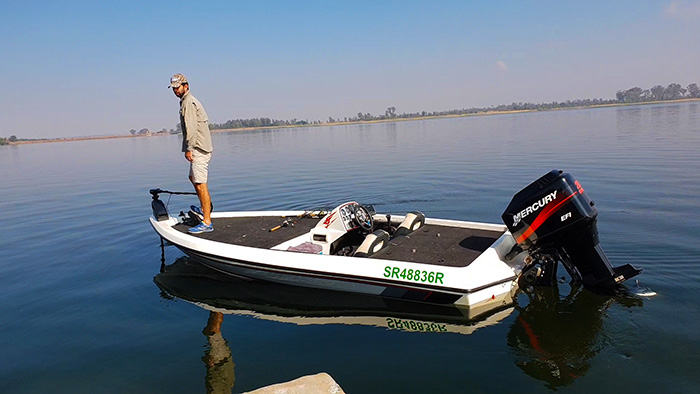 Although the fishing started off slowly at the first couple of spots (presumably because of fishing pressure) it picked up dramatically as soon as we figured out that they were actually biting on white topwater frogs and buzzbaits. They just couldn't resist these baits swimming by on the surface of the crystal clear water.
This was surprising but very welcome though, catching bass on topwater anything has to be one of fishing's most exciting experiences. Meanwhile Linky was still catching them on dark flukes as well, especially when casting a little bit deeper.
All of this was happening along the southern part of the dam from the yacht club to the end of the reeds. Later on we moved to the rockier opposite bank and the area around the dam wall.
Here we switched to cranks and worms \ senkos which yielded the odd fish here and there but it was not as lucrative as earlier. Eventually Nic did catch the biggest of the day (2.1kg) on a wacky-rigged worm in quite deep water.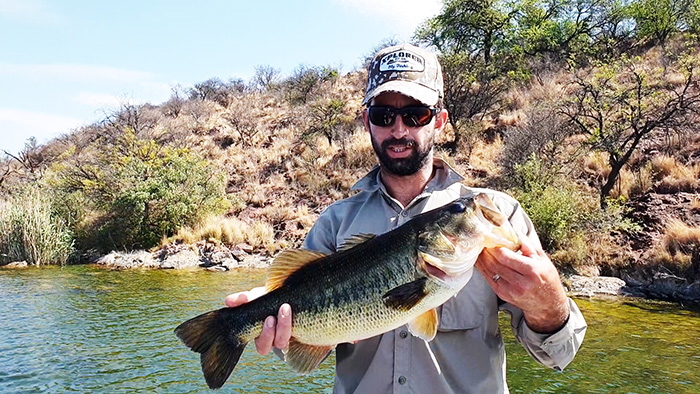 And just for interest sake here's a few shots of the lures we had the most success with.
Summary
So it was a truly great day out on the water at Boskop Dam, we caught lots of decent bass on a beautiful October Sunday. It was definitely worth the drive to get there and back, we won't hesitate to do it all again next year.
(1 day)
bass x15 (small)
bass x15 (medium)
bass x1 (large)